Tarvitsetko lastenhoitoapua?
Vanhemmat tarvitsevat silloin tällöin apua arkeensa - jonkun huolehtimaan lapsistaan pienen hetken. Säännöllinen lepohetki auttaa vanhempia jaksamaan, jolloin koko perhe voi paremmin. Vanhempana saattaa tarvita apua lastenhoitoon pitkälle venyneen palaverin, kuntosaliharrastuksen tai pienen lepohetken ajaksi. Silloin on aika pyytää pientä apua Little Help lastenhoitopalvelusta.
Soita meille +358 50 3078919 tai lähetä sähköpostiviesti littlehelp.company@gmail.com.
Löydät hinnat täältä.
Do you need a little help?
Sometimes parents need a little help for their everyday life - someone to take care of their children for a little while. There can be situations when a little help is needed for the well-being of the entire family. Parents might need help because of a late meeting at work, going to the gym or just to have a little break. That is the time to ask for a little help from the Little Help childcare service.
Call us +358 50 3078919 or send an e-mail littlehelp.company@gmail.com.
You can find the prices here.
Little Help

Little Help on yritys, joka välittää lastenhoitajia perheille Espoossa, Helsingissä ja Vantaalla. Yritys on erikoistunut erityisesti sellaisten perheiden avuksi, joilla ei ole omaa tukiverkostoa lähellä. Sukulaiset ja ystävät saattavat asua tuntien junamatkan, tai jopa lentomatkan päässä.
Little Help
Little Help company offers the ability to hire caregivers for the families from Espoo, Helsinki and Vantaa. The company is specialized to helping families that are without a "safety net" near them. That means relatives are very far away, sometimes even on the other side of the world.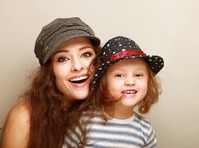 Lastenhoitajat
Lastenhoitajat ovat tarkkaan valittuja ammattilaisia. Lastenhoitajilla on taustallaan Little Helpin perehdytys varhaiskasvatuksesta ja kokemusta lastenhoidosta.
The Caregivers
The caregivers are precisely chosen professionals. The caregivers have a Little Help orientation of the early childhood education and have experience of working with children.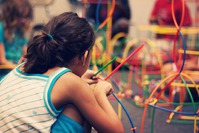 Little Help yritys
Little Help auttaa perhettä määrittelemään lastenhoidon tarpeen ja tekee sopimukset perheen sekä lastenhoitajien kanssa. Little Help auttaa perheitä tarvittaessa muun muassa kotitalousvähennyksen hakemisessa. Little Helpistä saa apuja ongelmatilanteissa.
Little Help Company
The Little Help Company helps the families to consider the need for child care. Little Help makes the contracts with the family and with the caregivers, and helps the family to apply for the tax credit for household expenses (kotitalousvähennys) from the administration, if needed. Little Help helps with the problems.